The Scandinavian countries are home to some of the worlds best light roasted specialty coffees. Access to these coffees used to be limited to the select few connoisseurs that bothered to import them. Alternately, you could probably visit a specialty coffee shop that decided to offer these coffees as guest beans, but these kinds of offerings are far and few between. Luckily, coffee subscription services are becoming more and more of a thing, and a company out of Norway is making access to these coffees very much within reach.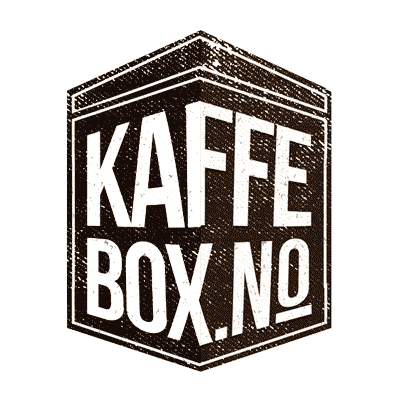 KaffeBox is a Nordic Roast Coffee Subscription Service that sends over coffees from the best roasters that Scandinavia has to offer, such as The Coffee Collective, Tim Wendelboe, La Cabra, and other well-known roasters. Unlike a good number of other subscription services, KaffeBox ships worldwide. You have the option to order anywhere between 1-4 250g bags of coffee, split between 2 single origin coffees (sans the 1 bag option), and when you subscribe, KaffeBox donates water to developing countries that need it.
I subscribed to the 500g option to try it out, and received a wonderful box containing coffee from Vertical Coffee Roasters out of Switzerland. If you're following your geography and notice that Switzerland isn't a Nordic country, you are correct. Once a year, they have what they call the KaffeBox Wild Card wherein they get a roaster that roasts in the Scandinavian light roast style, and I got lucky that the first coffee I got came from the wild card roaster.
The coffee arrived in a nice and simple box, which unfortunately was beaten up during shipping, but on the flip side, the coffee was safe. I received a bag of Argote from Colombia and Kambiri AA from Kenya. Both coffees exhibited wonderful fruity notes, and I appreciated that each coffee came with flavor notes and other pertinent details. I would recommend grinding both with a medium grind size, keeping the temp on the higher side (90-93 degrees Celsius), and keeping the ratio tight (1:13).
Apart from the great roaster/coffee selection, I appreciate the excellent response time from the KaffeBox team regarding my questions and concerns. Overall, I think that for a great coffee subscription, you will definitely not go wrong with subscribing to KaffeBox. Hit them up over here and get 25% off your first month by using the code "caffeination". Enter the link at checkout at enjoy! ☕
Till next time, The Name is Rye, and I'll see you at the next brew.